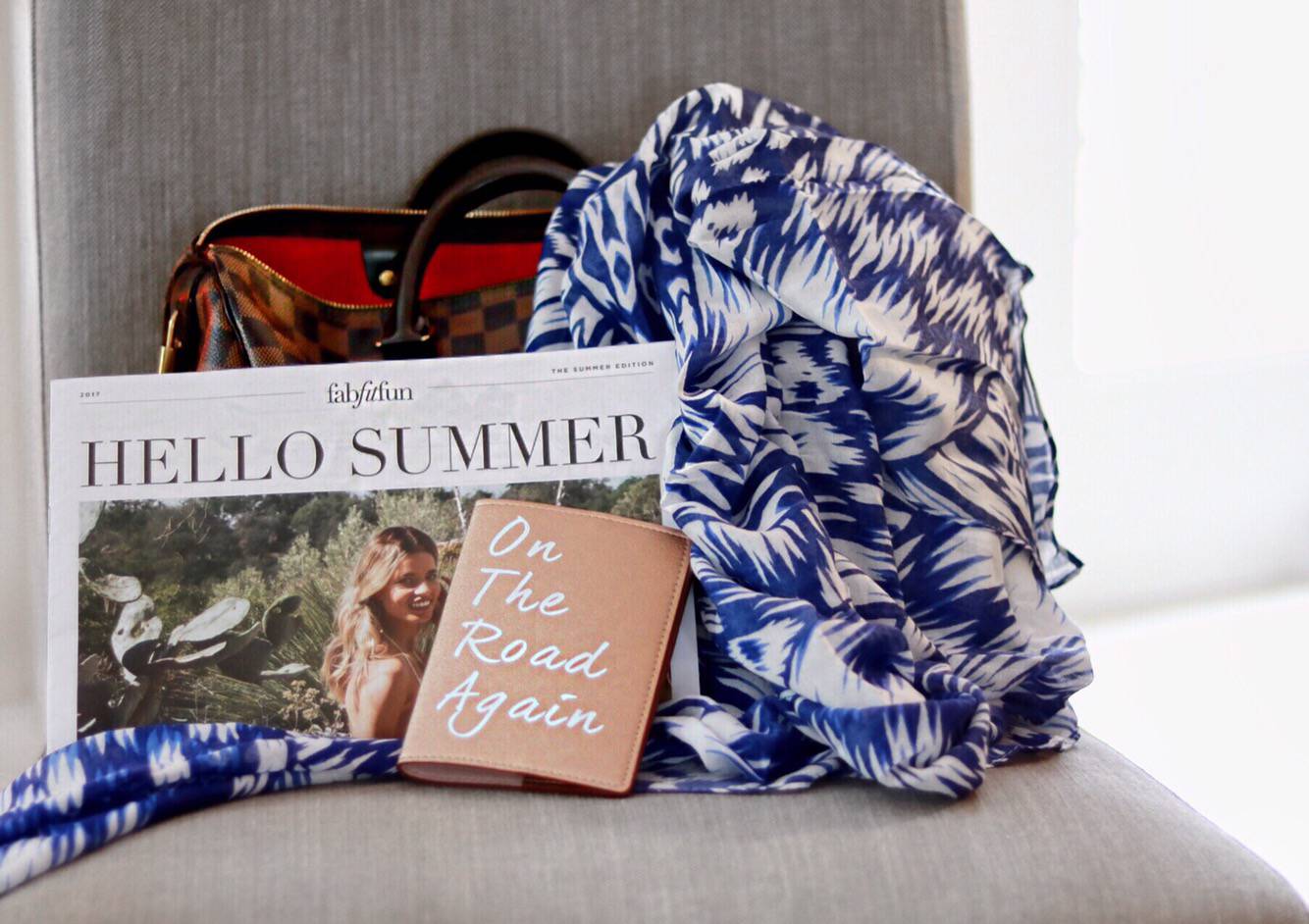 I know most of you have heard of FAB FIT FUN subscription boxes, so I wanted to share my love of them with you! You might know the love I have for subscription boxes, and this one did not disappoint!
FAB FIT FUN is a box that gives you essentials for each season! The summer box came equipped with a passport holder for your summer trips, a sarong/wrap to cover your bathing suit, an awesome glass water bottle to stay hydrated and much more! This season's box has a $278 value that you can get for $40! 😳 Everyone's is different, depending on how you fill your profile out, so I'm not posting everything because I don't ruin your surprises!!
Olivia was all about the sarong and little newspaper that they sent describing the products. 😂
Get $10 off of your first box by clicking here! I can't wait to see what they send in their Fall box!