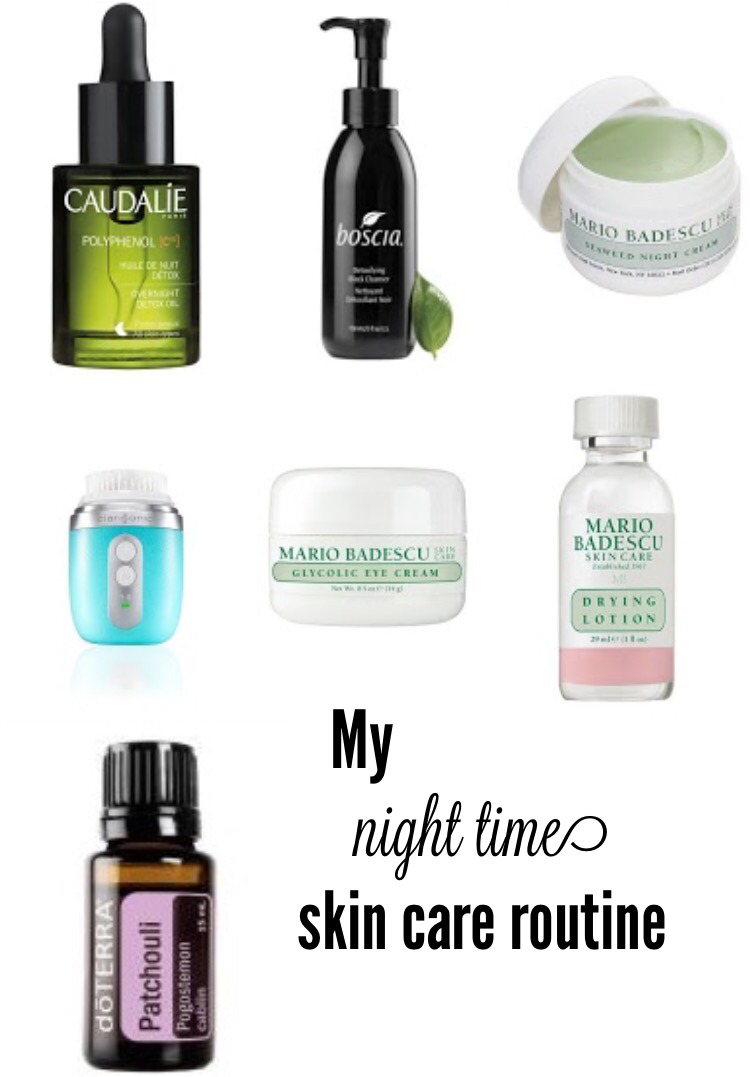 Hi! So I've been getting questions recently about my skin care routine, so here it is!
I started using wrinkle cream when I was 28 for prevention because, basically I was paranoid :). I've always been really good about caring for my skin and protecting it from UV rays etc. When I was 18 I had a boyfriend that was into skin care, and he told me not to let anyone touch my face with their dirty finger tips because that creates clogged pores! Whether or not that's true, I sure did believe him so I never let anyone touch my face! LOL
I always wash my face before I go to bed. Always. Even if I didn't wear makeup that day, it's super important to wash the day off of your face every night. I use a Clarisonic Mia Fit and I alternate face washes and moisturizers depending on how my skin is feeling. Right now, these are the products that I'm loving :
Those are all of the current products in my night time skin care routine! I'm always trying out new products and alternating so this will change, but for now this is my jam! What products do you use for your skin care routine??