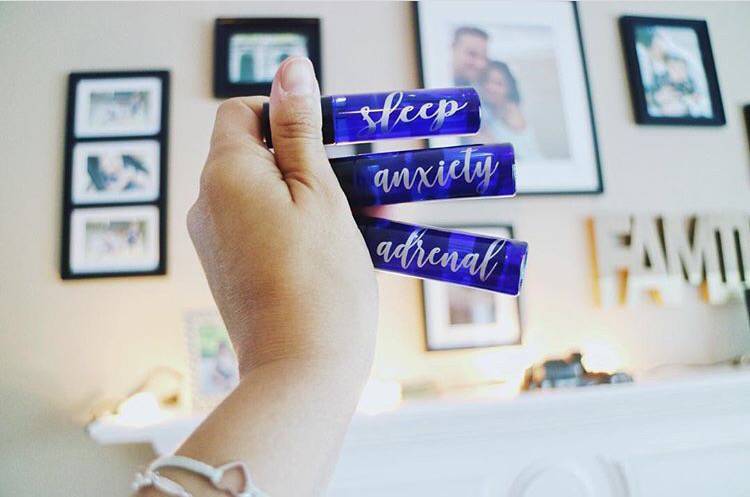 Hey y'all! I normally do a video on Wednesdays but this week has been crazy so far and I haven't had a chance to film, so I'm writing a blog post instead!
Earlier this week I made a few essential oil roller blends for one of my very best friends, and I had a few questions regarding the anxiety one and what was in it. I know a lot of moms, including myself, suffer with postpartum anxiety so I'm always trying to find natural ways to combat it. Fun fact about me : I don't like taking prescribed medication. 🙂
For this anxiety roller I used:
The Serenity blend does have some Vetiver already in it, however; Vetiver is said to be a grounding oil and it is used for postpartum depression, anxiety and PTSD so I just added more of that!
Roll this on your wrist and pulse points when you feel the anxiety kicking in! Let me know how you combat those anxious feelings!